A fortnightly fun sports/games session for children & young people aged 5 to 18 years with special educational needs (such as autism, dyslexia, anxiety, OCD, ADHD and learning difficulties). No diagnosis is required. Siblings may also be able to attend depending on spaces (please ask us).
Children must be able to access this activity on an adult to child ratio of 1:8. (We are not able to provide one to one support).
Aim of the club is to encourage socialising and having fun together with sports/games!
Staff are experienced working with children & young people with a variety of needs and the environment is supportive and easygoing.
Children must bring a named water bottle with them (we have no access to water)
Sessions are without parents present (but you can stay nearby the open hall door). For this reason, all new young people, will only be booked onto this activity after the young person has a completed sign up form and they and their parent have met with staff to sign up. (Sign up forms are online and the meeting usually takes place online via phone call or on Teams).
If you would like to sign up to these sessions, the online sign up form is here:
The sign up meeting is essential – no young person will be offered a place without completing this. The meeting allows the young person to talk to our staff, begin to feel comfortable with us and give them a chance to ask us any questions they have.
We will talk to you as a parent & assess whether we are able to meet your child's needs.
£4.00 per child per session – payable by the term to secure your child's place.
Booking request is essential via email to rachael@asdfamilyhelp.org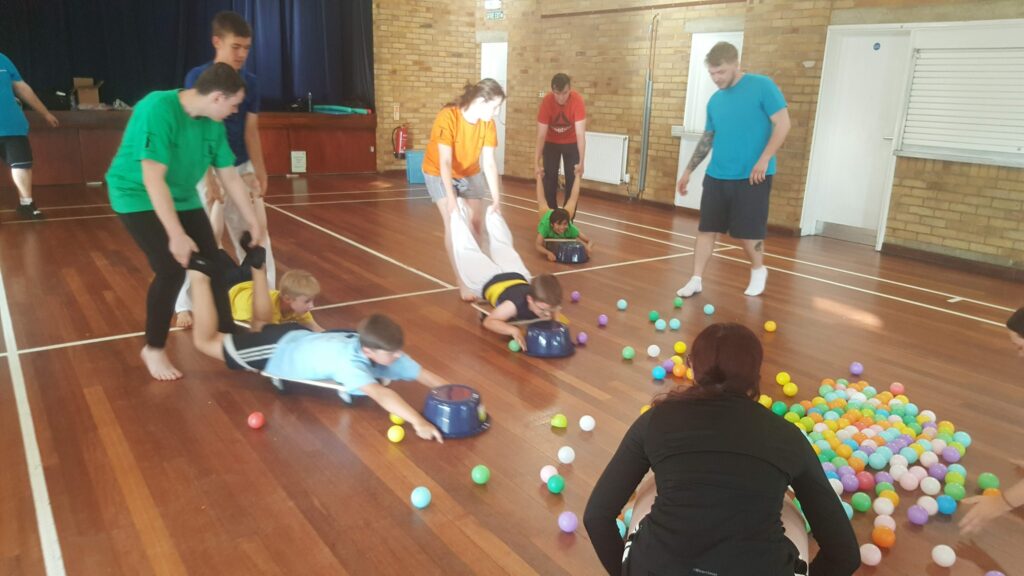 Upcoming sessions
Sessions run fortnightly on Monday's from 6-7pm (excluding Bank Holidays).
For a full list of upcoming and recent events, visit our Facebook events page.
Location
We hire the FBC Centre in Finchampstead which provides us with a large amount of space.
FBC Centre
Gorse Ride
Finchampstead
Berkshire RG40 4ES
Parking
There is ample free parking at the venue. You can access the venue and parking from either Gorse Ride South or Gorse Ride North (depending on which direction you are arriving from).