A monthly Teen Club for young people aged 12 to 18 years with special educational needs, such as aspergers, autism, dyslexia, anxiety, OCD, ADHD and learning difficulties. No diagnosis is required. Age appropriate siblings may also be able to attend depending on spaces (please speak to our staff)
Children must be able to access this activity on an adult to child ratio of 1:8. (We are not able to provide one to one support).
Aim of the club is to encourage socialising and making friends, plus getting out of the house for a few hours!
Staff are experienced working with children & young people with a variety of needs and the environment is supportive and easygoing.
Small snack & bottle of water provided.
Parents MUST remain present for this session.
Sessions are with parents present. As many of our young people are anxious and not yet ready to stay in sessions alone, we ask that ALL young people are supported by a parent/carer who is over 18. However staff will be there to support your young person, and parents will be able to network together if your young person is comfortable.
(Because the majority of our young people need parents to stay right now, it is important that ALL parents stay – this is so that we are still within our funding and safeguarding requirements)
If you would like to sign up to these sessions, the online sign up form is here:
https://forms.office.com/r/7v9s23AbPe
This will ensure that you are signed up to receive updates about the Teen Club sessions and will enable us to arrange a meeting with you (usually online) to chat, give you the opportunity to ask questions and for you to provide us details about how we can best support your child.
£3.00 per child per session – payable by the term to secure your child's place.
Booking request is essential via email to rachael@asdfamilyhelp.org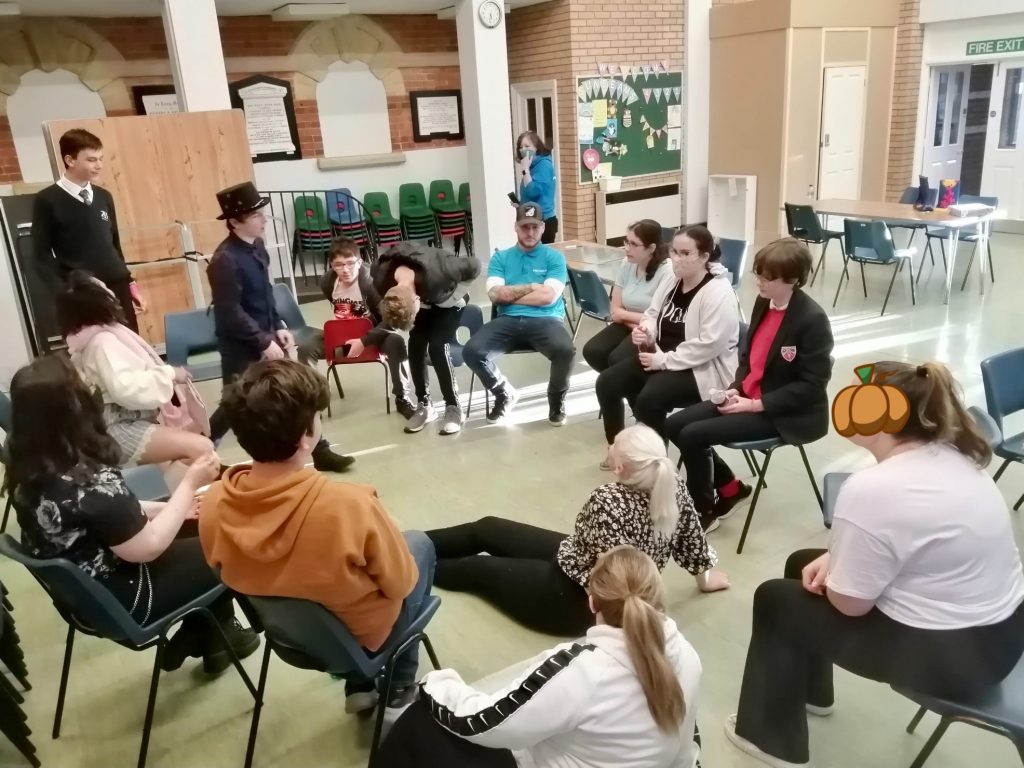 Upcoming sessions
For a full list of upcoming and recent events, visit our Facebook events page.
Location
We hire Chieveley Village Hall, High Street, Newbury which provides us with plenty of room, a quiet area inside and safe outside space if we wish to use it.
Chieveley Village Hall
High Street
Newbury
Berkshire RG20 8TE
Parking
There is ample free parking at this venue.