For children (aged 5 to 18) with ASD or any other learning difficulty and their siblings.
The sessions are run by Sensei Jim Hey from Reading Taijutsu with help from Jake, one of Jim's Taijutsu students who has experience working with ASD children. ASD Family Help staff will also be present.
The sessions are aimed specifically for ASD children and those with learning difficulties or anxiety. Siblings are always welcome.
Remember: this is a Martial arts class, not a fashion show, so please wear loose comfortable clothing, e.g. track/jogging bottoms and old t-shirt.
Many students wear a Gi (martial arts uniform). A Gi is the best choice of clothing to wear (and if you want to gain your belts, you'll need a Gi to wear it around). They can be purchased relatively cheaply online (for info on what style/size and where to buy etc. please ask Jim or Jake).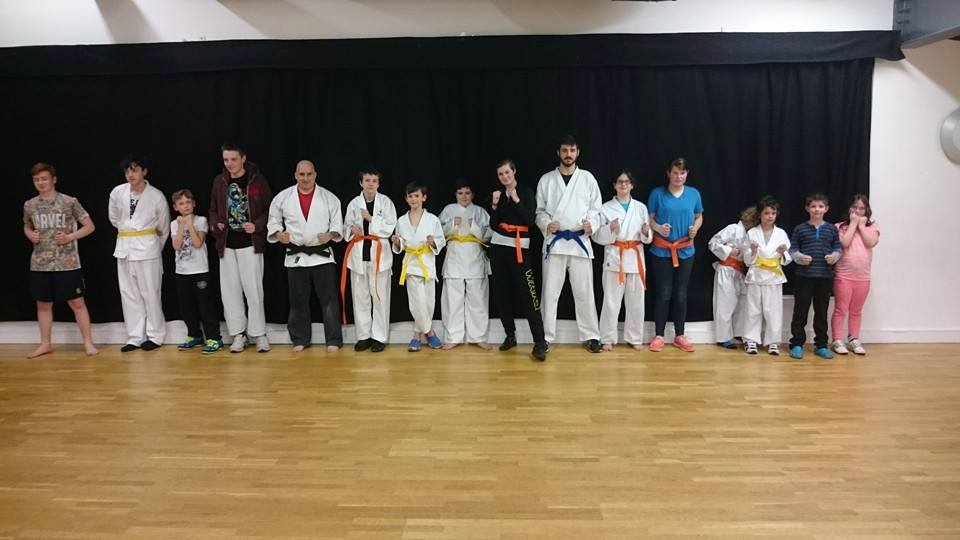 Location
Fridays Session is at:
FBC Centre
Gorse Ride
Finchampstead RG40 4ES
Please do NOT wear any of the following: tank tops, low cut tops, see-through tops, skirts, dresses, shorts, jeans, chinos, belt buckles, jewellery or make-up. These are not appropriate or safe (in some cases), for our class.
We train in bare feet, so trimmed finger & toe-nails are advisable for the comfort of all students! (If you have issues with training in bare feet – just speak to Jim or Jake before class).
Water is provided but only at certain intervals, so you may like to bring your own bottle.
Ample parking & access via either end of Gorse Ride (North or South).