BOOKING ESSENTIAL!
Book by email ONLY to rachael@asdfamilyhelp.org
Laser quest session on soft play/climbing equipment.
Usually 4th Wednesday of each month
Start 6pm prompt and finish at 7.30pm
£6 per child (heavily subsidised due to funding)
Suitable for children with ASD or associated difficulties & siblings.
Children MUST be aged 8 or over.
All children, must be able to access the activity on a ratio of 1 adult to 4 children.
If your child would like a place, please book immediately by email ONLY to rachael@asdfamilyhelp.org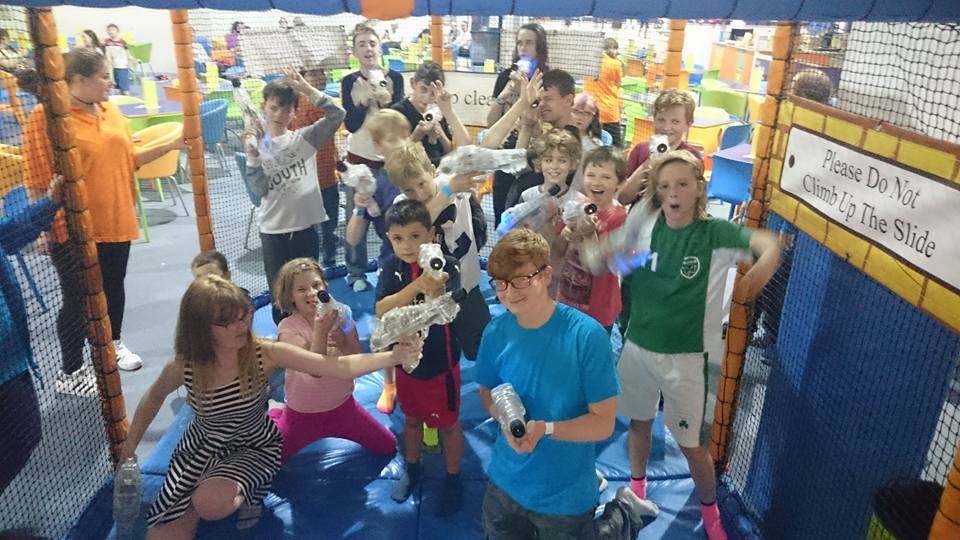 Upcoming Sessions
For a full list of upcoming and recent events, visit our Facebook events page.
Location
Kids'n'Action
680 Eskdale Road, Winnersh
Wokingham RG41 5TS
Additional information:
You may arrive at the venue from 5.30pm if you wish. You will be able to pay ASDFH staff for your child's place and your child will be able to play on the equipment for 30 minutes Your child must remain supervised by you as the parent if you arrive early.
The session start time is 6pm. At this time, our ASDFH children will be called to meet for laser quest. ASDFH staff will take responsibility for the children and supervision of the activity ONCE the child is SIGNED IN. Once the child is signed in, parents may leave the venue or remain if they wish.
NB: No child under 8 will be allowed to remain at the session or join in – due to Health and Safety of the age and size of the other children taking part.
There will be plenty of laser guns available for play. We will split the children into smaller groups of timed laser quest games if required, so that we can ensure the safety of all & so that everybody gets an equal turn.
Children who are waiting between games of laser quest may use the 7 Xbox's available in the venue.
The 'Role Play Street' will NOT be available for us – it will be closed for cleaning from 6pm.
There is plenty of free parking on site & parking is easier towards 6pm.
We are NOT allowed to bring ANY food or drink onto the premises – the venue will provide the children's squash.